Let your tensions and stress melt away as our excellent Holistic Spa-therapists provide a healing touch to your body, mind and soul.
Our massage is available for guests staying overnight, day spa guests, and to anyone looking for holistic healing, relaxing and rejuvenating touch .
Guests with a spa package containing a specific massage may upgrade to a longer massage or other type of massage at the same time they book their appointment.
Bodywork or Deep Tissue Massage
All overnight getaways and day spa packages which includes a bodywork massage unless specified otherwise in advance.
Your massage will be tailored to your specific needs and preferences based on a short consultation before your treatment. Various techniques will be used to alleviate stresses, aches, tensions, inflammation and discomforts. Your Bodywork Massage will be relaxing, soothing and therapeutic.
Our Bodywork Massage can also be a customized massage to address a problem or injury. In this case you may also be recommend some home remedies and possibly a series of massages at specific intervals.
Deep Tissue $125 – 60 minutes Deep Tissue $155 – 90 minutes
Aromatherapy Massage
An aromatherapy massage is tailored just for you: It is done with a  selected pure essential oils from flower & plant extracts to customize a blend that touches your needs. Enjoy a deeply relaxing and balancing massage with the wonderful benefits of pure essential oils.
$125 – 60 minutes $155 – 90 minutes
Lomi-Lomi Massage
Massage is a very flowing style of massage from the Hawaiian islands. This style is characterized by long fluid strokes that mimics the rocking of the ocean waves. This is the perfect relaxation massage as most of the massage involves working on multiple body parts at the same time. This promotes a deep relaxation and helps to balance the different body systems. Because a lot of the work done in Lomi Lomi is done with the forearms is can be as light as wanted or as deep as needed. Since this treatment focuses a lot on the relaxation longer sessions are recommended.
$155 – 90 minutes
Hot Stone Massage
The ancient art of hot stone massage will render you relaxed in minutes.
You will feel the soothing warmth as these stones are applied to specific areas of your body   to massage. The basalt stones retain heat very well and will transfer heat and energy deep into your muscles and body. Benefits include decreasing muscle and joint pains, increasing metabolism, reducing stress and relaxing muscle tissues.
$160 – 90 minutes
Prenatal or Pregnancy Massage
This massage is to help relieve tensions and pains that may accompany pregnancies. This safe massage will be performed so you remain comfortable and well supported by pillows. Please mention which trimester you are in when you reserve.
$160- 90 minutes

Couples' Relaxing Massage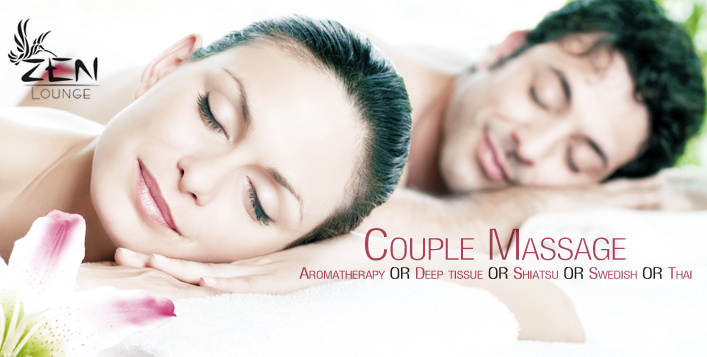 Experience a massage as a couple in the same room at the same time. Each person will be simultaneously massaged by the separate spa-therapist. Great to be enjoyed by couples on a romantic getaway or visiting for a rest and renewal day spa visit.
$250 – 60 min. for 2
$360 – 90min. for 2
***Special Note Concerning Insurance Receipts***
Due to the variations in insurance plans and insurance company policies we cannot guarantee reimbursement. We strongly suggest you have a doctor's note referring you for massages and confirm reimbursement is possible with your insurance company.
We employ both spa-therapist's who are registered in Ontario and "Ortho-therapist" who are registered in Quebec.  If your insurance company requires a specific type of receipt, you must inquire at the time of reservation so we can schedule you accordingly.
Thank you.
To Reserve Your Treatment
Our spa coordinators are available to assist you with your selections. For the best experience, we suggest that you book your appointments as far in advance as possible. A major credit card is required to book your services.
Cancellations and Missed Appointments


If an appointment is cancelled with less than 24 hours notice, a fee of 50% of the treatment cost will be billed to your credit card. The same fee will be applied to missed appointments.
Insurance Receipts
Many of our therapists are registered Ortho-Therapist from Quebec and all are certified in their professions. Receipts for insurance plans are available only with Otho-Therapists. Please inquire when booking your treatments whether an RMT is available.
Gift Certificates
Spa Gift Certificates are available to order by phone, email, online or in person. The certificate must be presented to spa reception upon arrival.
Methods of Payment
Rates, packages and services are in Canadian funds and subject to change without notice. Guests may sign their spa service charges to their room. Guests who have already checked out must pay at the Spa Reception Desk. Visa, MasterCard, American Express, Debit or Cash are all accepted. We also accept Discovery cards. No third-party cards may be used in combination with any spa packages or promotions.
Massage appointments and inquiries: 613-487-3277 or  email: info@bourgetspa.com.
The Bourget Inn & Spa Resort Only 25 Minutes East of Ottawa, Ontario!
Terms and conditions apply .  Prices are subject to change without notice. Gratuities and HST not included in the price.